Advertise With Us!
If your business would like to reach Star Valley residents and visitors, consider being a paid sponsor of StarValleyWY.com. Our website is growing rapidly, with nearly 100 local businesses listed. We plan to continue growing the website with helpful articles, business listings, area history, and other information visitors may find helpful.
Who can I reach with my ads?
StarValleyWY.com draws visitors from across the country. Visitors tend to seek out information about real estate opportunities, lodgings, and places to eat. Advertising on our site will allow you to target those looking to visit, live in, dine, and enjoy many other services in Star Valley.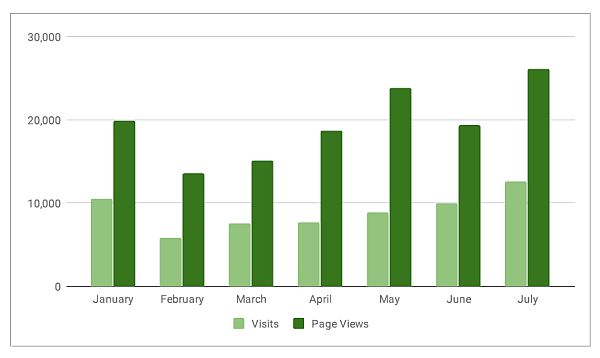 Current Statistics (Updated August 2019):
Visitors in July, 2019: 12,584
Page Views in July, 2019: 26,139
Pages Viewed per Visit: 2.1
Graph to right or above.
Numbers below.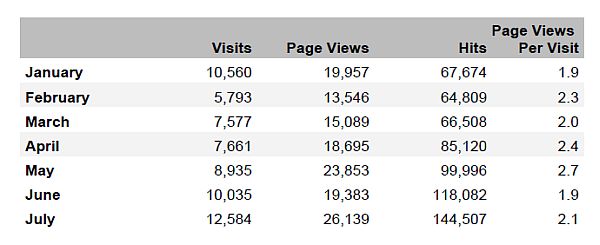 How does advertising work?
StarValleyWY.com advertisers are sponsors. There are three sponsorship levels: Gold, Silver, and Bronze. Sponsors receive exclusive advantages (see chart below), such as a company description, website linking, social media linking, company photos, logo placement, and priority positioning on our website - putting your business ahead of many others.
Sponsorship Levels: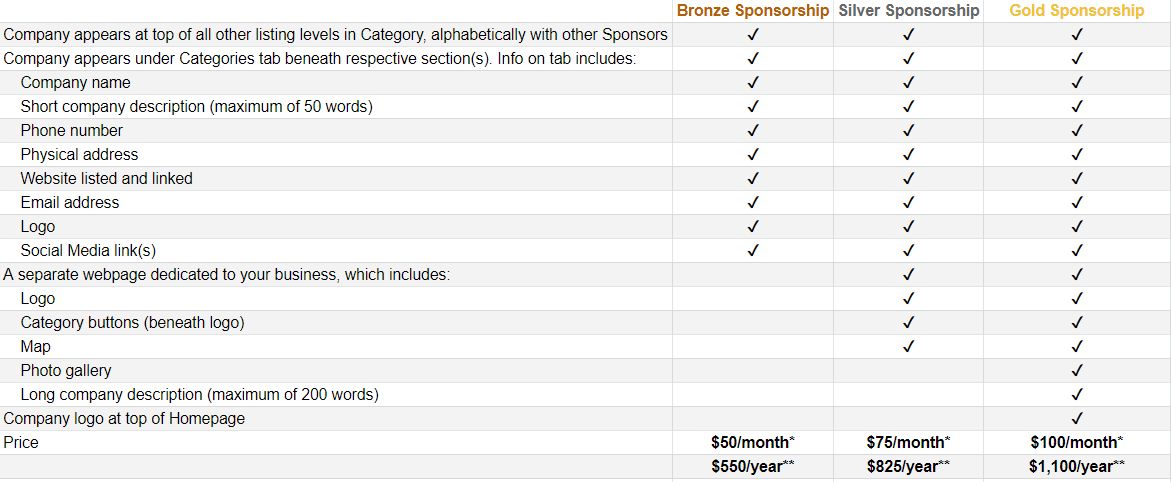 *Sponsor may pay month-to-month, or 12 months upfront and receive one month free.
**Minimum 6-month run cycle required for all sponsorship levels.
---