The Top Places to Stay in Afton Wyoming
Published: August 6, 2019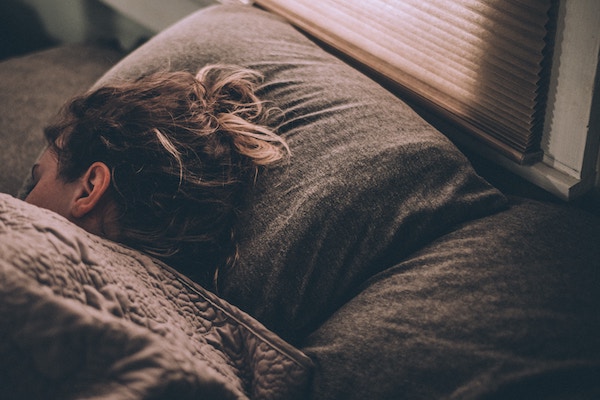 While there are many places to stay during your trip to (or through) Star Valley, a common destination is Afton. Being one of the more populated towns in the valley and with a wide variety of sites to see, Afton makes for a great place to rest those weary bones. So we've compiled a list of the top favorites!
Our method for determining the top places to stay? We've gone the ultra-scientific route of identifying the highest rated lodgings on the website TripAdvisor. Okay, okay, it's not a perfect system. But with all of these destinations having DOZENS or very favorable TripAdvisor reviews, we felt they were a pretty good bet.
Without further delay, here are our top places to stay in Afton!
1. Fairfield Inn & Suites
Conveniently located in Afton and directly across the street from the Afton Civic Center, Fairfield Inn & Suites is Afton's only internationally recognized hotel chain. This location has all the comforts you'd expect from a Marriott hotel, including free WiFi, breakfast, fitness center, air conditioning, pool and a hot tub. They also boast a gas fireplace in the lobby with wide windows looking along the tree-covered trails behind the hotel. Watch for deer, especially in the winter!
Despite the strong name brand, Fairfield Inn's prices have remained pretty reasonable over its roughly two year history in Afton. And the location is fantastic. You're a short drive from the mouth of Swift Creek Canyon where you'll find Star Valley's famous Intermittent Spring. The beautiful Canyon View Park (my family's favorite) is also a short distance from the hotel and the Valley View Golf Course is a 5 minute trip south of town.

2. Lazy B Motel
Located smack dab in the middle of town, the Lazy B Motel is a great location if you'd like easier access to restaurants, bars, of other in-town amenities. In addition to the convenience, the Lazy B is also one of the most affordable places to stay on our list. It's perfect for the price-conscious traveler. They also have free WiFi, air conditioning, and a kitchenette with mini fridge, microwave, and a coffee maker...oh, and a couple of "guard dogs" on duty (they're the owner's pets).
The Lazy B Motel is only a few blocks south of the Fairfield Inn & Suites so you have easy access to the same sites and destinations. One other locational bonus? You're a short walk and within eye-shot of the world's largest elkhorn arch in the heart of Afton. Just mind the traffic if you're gonna snap some pictures!
3. Gardner's Country Village
Owned and operated by the family of Olympic athlete Rulon Gardner, gold medal winner in the 2000 Summer Olympics, Gardner's Country Village features several comfortable rooms that have been recently remodeled. It's conveniently located by a Sinclair gas station and convenience store. But don't let that deter you! TripAdvisor customers commented time and again on this motel's coziness and clean rooms. For you outdoor enthusiasts there is loads of parking and easy access to fuel and other supplies.
Gardner's is a bit south of Afton, with the Star Valley temple across the street. It's also a very short drive to the Valley View Golf Course. The motel features air conditioning, free WiFi, and it's open year-round. Have you booked your room and you're ready to check-in? Head over to the convenience store for check-in and to grab some night time snacks!
4. The Old Mill Log Cabins
Interested in taking your Afton Wyoming stay into the woods? There's no better place than The Old Mill Cabins. This destination is truly unique. It's located only 5-6 minutes from downtown Afton, but staying here will have you feeling like you're miles away from civilization. The Old Mill boasts several, beautiful custom-built cabins set up directly against the Bridger-Teton National Forest.
It's the perfect spot if you're looking to get in a little outdoor recreation during your stay. Directly out your door is access to hiking, backpacking, and horseback riding trails. Spend a quiet evening rocking on the front porch listening to the steady flowing waters of Dry Creek while breathing in that cool mountain air. The Old Mill has free WiFi and is closed in the winter.
So what do you think of our list of top places to stay? Have you visited any of these? Have a local favorite that didn't make the cut? Send us a message!