How Star Valley Has Responded to the COVID-19 Pandemic
Published: April 2, 2020
While Wyoming may have the smallest population of all 50 states, it has not been overlooked by the spreading COVID-19 virus. At the time of this writing, Wyoming has about 150 confirmed cases. While Lincoln county (home of Star Valley) still remains at zero, I doubt that number will last long.
Despite the grim outlook, there is much happening in Star Valley to be happy about. The outpouring of love, support, and just lending a helping hand where possible has been inspiring.
One of the most touching images we spotted on social media was this picture of nurses and doctors at Star Valley Health. With medical teams large on small on the front lines of this virus battle, these caregivers are true heroes. If this pic doesn't bring a slight tear to your eye or warm your heart in some way, I'm not sure what could!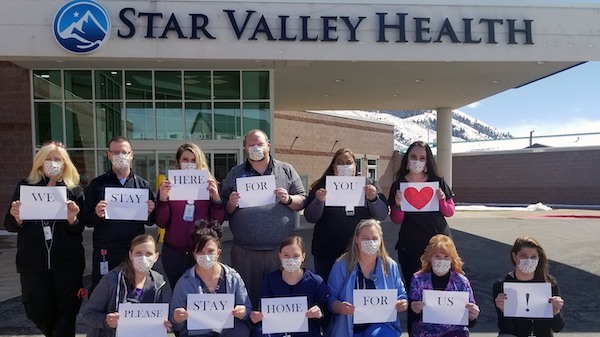 With U.S. persons seeking unemployment surging to 10 million people in just two weeks, the lines at food banks are increasing as well. Star Valley is not without consequence in this, with overall demand near triple what it has been in recent past, according to a local community leader. The very well-run Afton Food Pantry has risen to the need, by encouraging the community to donate food and money if possible. There have been free bag lunch events organized as well by a variety of other organizations, including the Food Bank of the Rockies. [Picture Below of the Food Bank of the Rockies giving out food to Star Valley residents was provided by the Star Valley Independent]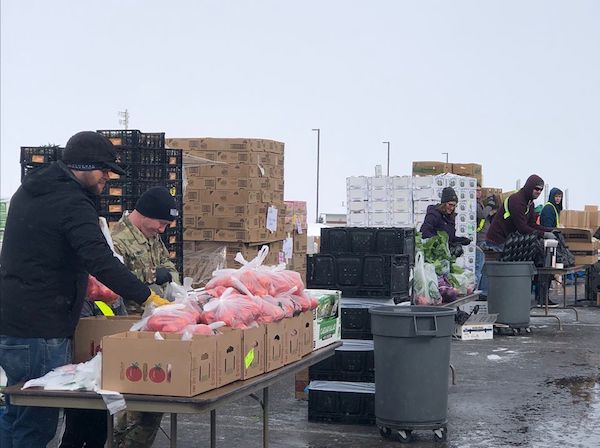 Local restaurants have taken a hit as well. Most have closed their doors to walk-in traffic, but many have also started offering curbside or walk-in pick up. There has been a big community push from municipalities and the private sector to help get the word out on where to eat and how to pick up food safely. There are tons of great eating places around. A few of my personal favorites? Agave, Rocky Mountain Seafood, and Salt River Grill. We're in the process of creating out own restaurant resource for any eating place across Star Valley, which can be viewed here (if you're restaurant isn't listed, please contact us!) My family personally orders food from a restaurant every Friday for dinner...a new place every night! This is likely where my next "COVID-19" (like Freshman 15) will come from!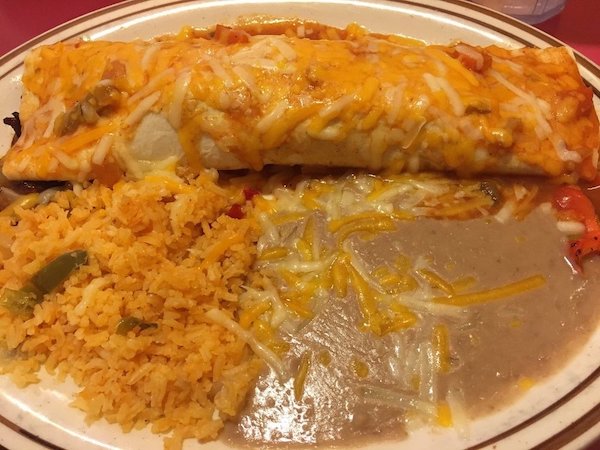 If there's anything we can learn from COVID-19's toll on our interpersonal lives, it's that we all need each other.
I like what I'm seeing in Star Valley so far.
---