The Star Valley 2019 Summer Events Calendar
Published: May 10, 2019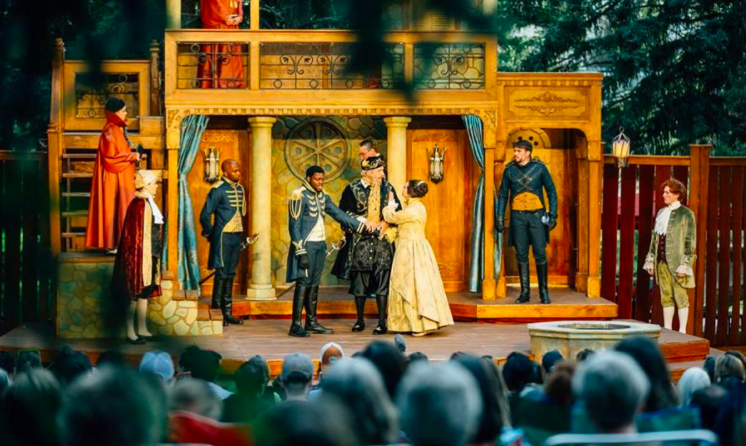 Wyoming Free Fishing Day
June 1st - Valley-Wide
Enjoy a day of free fishing in beautiful Star Valley! This special day for the outdoorsman in all of us gives you free access to the Salt River, Greys River, Palisades, and the countless other fishing spots Star Valley has to offer. For details on all you need to know about fishing in Star Valley, check out this article. To learn more about Wyoming's Free Fishing Day, visit this link.
Wyoming Sportsman Gun Show
June 7th - Afton
The very popular Sportsman Gun Show comes to Star Valley this summer. They'll have everything you'd expect to see: guns, accessories and survival supplies. This event will take place at the Lincoln County Fairgrounds, right in the heart of Afton. For more event details, including entrance fees, visit this link.
Star Valley Junior Music Festival
June 11th through 13th - Thayne
This music festival is part instruction part performance, where young students across the valley receive instruction in a primary and secondary instrument. Students will also learn improvisation, backup, and how to play with a band! This education festival is a long-standing tradition for Star Valley and is only growing in popularity and quality. For details visit this link.
Alpine Mountain Days
June 21st through 23rd - Alpine
The Town of Alpine invites you to its annual outdoor festival--Mountain Days! This three-day event is filled with fun for the whole family--a fine art and craft show, food vendors, mountain man and native american performances and activities, live music, raffle drawings, and more! Visit the Town of Alpine's website to learn more.
Afton Freedom Festival
June 28th through 29th - Afton
The week following Alpine's Mountain Days, the other end of Star Valley fires up the Afton Freedom Festival. This event features a parade down main street, three-on-three basketball tournament, vendors, a fish scramble and the Afton Junior Rodeo, with fireworks on the 29th! Visit the Facebook event page to learn more.
Afton Art Fair
June 29th - Afton​​​​​​​
In collaboration with the Town of Afton's Freedom Festival, the Star Valley Arts Council will be hosting its first annual Afton Art Fair. Visitors can attend this free event at the Lincoln County Fairgrounds in Afton to see fabulous fine art on display (and for sale!) from local Star Valley artists, including Doug Monson, Clark Kelley Price, and many others. Visit the event page on the Star Valley Arts Council's facebook page for more details.
Star Valley Mud Rally
July 6th - Afton​​​​​​​
This down-and-dirty event is only in its third year, but it already boasts a participation rate of over 50 cars and thousands in attendance. The Star Valley Mud Rally takes place across from the Cutter Track (west of the Simplot baseball and soccer fields on Allred Road) in Afton. Admission to this event is completely free; however they do accept donations, the proceeds of which go to support local Star Valley families in need. Learn more about the event by clicking here.
Star Valley Half Marathon
July 13th - Grover and Thayne​​​​​​​
With beautiful scenery and cool summer temperatures, Star Valley is the perfect place for a summer run! This beautiful course begins in the Bridger National Forest. You'll run the first 2 miles down a road lined with trees and breathtaking mountain scenes. The rest of the course winds through the beautiful, rolling farmlands of Turnerville, Bedford, and ends at Thayne elementary school. To learn more about this race or to sign up, visit their website.
Lincoln County Fair
August 3rd through 10th - Afton​​​​​​​
Arguably the biggest summer event in Star Valley has just gotten bigger. The Lincoln County fairboard recently announced that Wynonna and the Big Noise will be the main musical event for the fair this year. The fair also includes the 4th annual Swift Idol competition, EnduroCross motorbike competition, rodeo, bull riding and much more. And of course don't forget all the vendors (including food!) carnival rides, and exhibitors to come and visit. The Lincoln County Fair is Star Valley at its finest. Learn more on their website or facebook page.
Alpine Car Show
August 16th through 17th - Alpine
Star Valley's biggest car show is held in Alpine each year, and it doesn't disappoint. 24 separate awards will be given out this year, giving attendees a great opportunity to see cars from a lot of different classes and varieties. Food vendors will be available and an evening cookout will be held on the 17th. To learn more, visit the town of Alpine's website.
Montana Shakespeare in the Parks - Merry Wives of Windsor
August 30th - Thayne
The Star Valley Arts Council welcomes back Montana Shakespeare in the Parks as they feature one of Shakespeare's comedies, Merry Wives of Windsor! Duels, deceit, and attempted seduction alight in this comedy featuring the beloved Sir John Falstaff. Watch as he tries to fool two clever women and has the tables turned on him instead. Merry Wives of Windsor will be directed by Guest Director Marti Lyons and will bring a night of laughs to our audiences. This event is free to the public. Voluntary donations will be accepted by the Star Valley Arts Council and Montana Shakespeare in the Parks. Learn more at the Arts Council's facebook page!
LOTOJA​​​​​​​
September 7th - Afton and Alpine
This 200+ mile road bike race from Logan to Jackson (hence the name) makes its appearance in two Star Valley towns each year. Entry information can be found on the LOTOJA website, or you can come and cheer on the participants or volunteer at the Afton or Alpine checkpoints.